Why I Work at KTC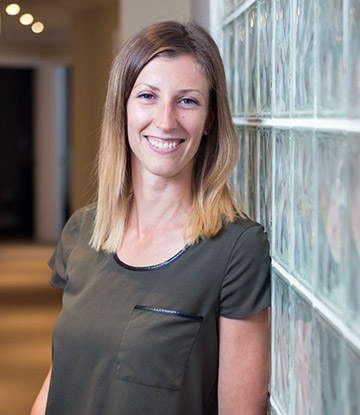 Contact Me: Email
When it comes to healthcare, I believe that a team-based approach to patient care results in the best outcomes. Naturopathic medicine is amazing and it can help fill in the gaps of our healthcare system by making patients stronger and healthier, preventing future complications - however, I acknowledge it's limitations. Sometimes another practitioner's approach and skillset is required, and that's ok!
At KTC, it's a shared belief that 'two heads are better than one'. By having multiple disciplines in one space, it allows for easy collaboration amongst practitioners. I am glad to be surrounded by like-minded individuals at KTC who truly love their jobs and share the common goal of promoting patients' health.
I'm happy to be providing my services to Lindsay, my hometown. I like the idea of giving back to a community that influenced and shaped who I am today. By supporting the individual health of my patients, my goal is to ultimately help shape a healthy, thriving community.
About Me
I am a Naturopathic Doctor, having graduated from CCNM in May 2017. During my internship at CCNM, I was on the Fibromyalgia/Myalgic Encephalomyelitis focus shift which sparked my current passion for treating chronic disease, pain and fatigue.
I've had a unique journey to naturopathic medicine, since my parents are medical doctors, and as a matter-of- fact, both of my grandfathers were too. I have always dreamt of following in their footsteps and becoming a doctor as well, so I originally graduated with a degree in Medical Sciences from the University of Western Ontario. It wasn't until I was about to apply to medical schools (yes, I even wrote the grueling MCAT) that something didn't feel right. It was during my year off to "soul search" when I discovered Naturopathic Medicine and fell in love with its approach to healthcare.
I make a big effort to collaborate with my patients' health care providers. As mentioned above, I believe in a team-based approach to patient care and I don't want patients to think they need to choose between seeing me vs. their medical doctor. They can easily see both of us since all treatments I recommend will be safe to take with existing medications.
Areas Of Practice
Bio-Identical Hormone Replacement Therapy
Although I have a special interest in treating pain, fatigue, and chronic disease, I also considers myself a generalist when it comes to treating teenagers, adults, and seniors.
I love naturopathic medicine's approach to health because it is so comprehensive. I have the luxury of time to explore a patient's health history in full detail to determine all the factors contributing to their concerns. Naturopathic medicine considers basic things like 'are you eating the right foods?' or 'are you having daily bowel movements?' etc. which are often overlooked in conventional approaches and these factors have such profound effects on health.
I'm so excited for patients to begin their journey to better health and I'll be there to guide, support, and encourage each step of the way!
Notable
I'm a sucker for online, at-home work-out videos. I'm all about convenience and efficiency when it comes to staying fit!
I love feathers - so much so that I collect the ones I find on walks and have even created a small business: Forest Finds Jewelry.
I actually consider cooking and baking fun- especially when recipes are plant-based, easy, and actually taste good.
I try to spend as much time outdoors as possible - in all seasons! Snowshoeing, skiing, hiking, and tennis are a few notable favourites of mine.
I love dogs, so feel free to show me your dog pictures. I'm looking forward to getting my own space so that I can one day have a dog of my own!