Why I Work at KTC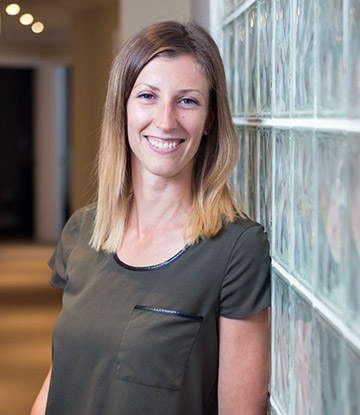 Contact Me: Email
When it comes to healthcare, I believe that a team-based approach to patient care results in the best outcomes. Naturopathic medicine can be an amazing addition since it provides a different perspective to health and it can address concerns from a different approach. To illustrate what this looks like, I consider: how your nutrient status through dietary choices could be influencing your energy levels, or the impact of stress on abdominal fat storage and insulin levels, or the health of your microbiome and how that can impact systemic inflammation – just to name a few.
No healthcare provider can do it all, and I recognize both the strengths and limitations of Naturopathic Medicine. Thankfully, I am surrounded by a great group of practitioners at KTC who each have a different skillset and approach to patient management which allows for easy referrals and optimal patient care.
About Me
I am a Naturopathic Doctor, having graduated from CCNM in May 2017. During my internship at CCNM, I was on the Fibromyalgia/Myalgic Encephalomyelitis focus shift which taught me a lot about managing chronic disease, pain and fatigue.
I've had a unique journey to naturopathic medicine, since my parents are medical doctors, and as a matter-of- fact, both of my grandfathers were too. I have always dreamt of following in their footsteps and becoming a doctor as well, so I originally graduated with a degree in Medical Sciences from the University of Western Ontario. It wasn't until I was about to apply to medical schools (yes, I even wrote the grueling MCAT) that something didn't feel right. It was during my year off to "soul search" when I discovered Naturopathic Medicine and fell in love with its approach to healthcare.
I make a big effort to collaborate with my patients' health care providers. As mentioned above, I believe in a team-based approach to patient care and I don't want patients to think they need to choose between seeing me vs. their medical doctor. They can easily see both of us since all treatments I recommend will be safe to take with existing medications.
Areas Of Practice
I work with patients of all age groups, with varying health conditions- each with unique concerns and goals. It truly is an honour working in a field of healthcare where I'm able to spend a lot of time with patients, allowing me to get to know them, their concerns, and their health history in great detail. I am motivated and inspired by my patients. I'm so excited for patients to begin their journey to better health and I'll be there to guide, support, and encourage each step of the way!
Naturopathic Medicine
Functional Testing
Blood work
Pain Management
Weight Loss
Health Promotion
Cupping Therapy
Acupuncture
Dietary Assessments and Counselling
B12 Shots
Customizable Herbal Tinctures & Dried Herbal Teas
Perimenopause/Menopause Support
Perinatal/Postnatal Support
Fertility
Notable
I'm the queen of home workouts. I do my weight training, yoga, kettlebell and HIIT workouts using free online workout videos.
I've recently discovered spin classes in town and love them!
Contrary to popular belief – I am not vegan or vegetarian. I don't follow a particular 'diet' and so I don't advise my patients to do so unless clinically required short-term. I eat real, nutrient-dense whole food and I'm not above the occasional indulgence in a refined, low-nutrient quality, delicious treat.
My husband is an avid outdoorsman so I'm lucky to (sometimes) have fresh fish and a stocked freezer of venison, moose, duck, and goose!
I try to spend as much time outdoors as possible - in all seasons! Snowshoeing, skiing, hiking, and tennis are a few notable favourites of mine.
You may see me around town before work and after dinner walking my golden retriever, Rosseau, who never misses a walk – rain or shine.